Departments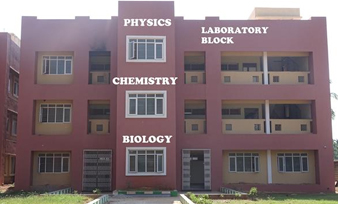 Laboratories
The sophisticated science laboratories with the latest equipments facilitate the interaction teaching techniques and give the oppostmity to our students to explore the world of interactive leanings.
Laboratory activities provide experience with phonemes a starting place for the systematic development of students' ideas and testing ground for the productive power of their reasoning.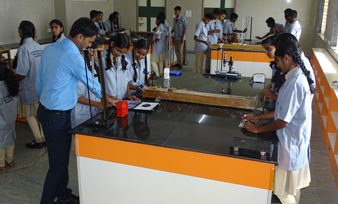 Physics
In Lalitha International Residential School, the physics department is playing an important role in the overall development of the children. We have a good team of teachers in our department who are working hard for the achievement of children in academics. We follow work systematically and keep good relation amoung us, which enable us to do our work effectively.
We have a well-equipped physics lab which helps our students to excel in practical science. In short, our department was able to activate positive thoughts and innovative approach towards physics.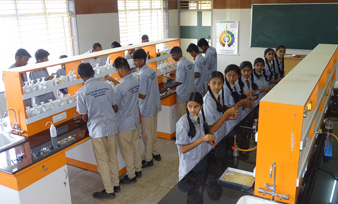 Chemistry
Chemistry is the link that connects problems in the fundamental nature of matter to the most complex problems in the processes of life. Members of our department bring chemistry to life as cutting edge researches and as teachers for students of our school.
Our commitment to teaching is also reflected in our desire to build a community environment and provide every opportunity of success for students of our school.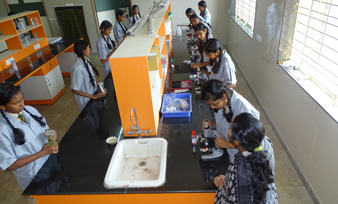 Biology
Biology department falls into the top league. When it comes to the coaching, it has been guided by the philosophy of disseminating creativity, innovation, knowledge and multidimansionsl skill set through a well-inter grated blend of theory and practice.
Only the best department takes extra pains to constantly upgrade the skills of its team. Biology department arranges regular meetings and trainings to keep our department teachers well informed is the developments in education.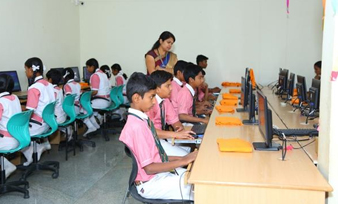 Computer Lab
The school has excellent computer lab. Our students have unlimited access to computers and the professional software tools that go with them. The laboratories are equipped with multimedia PCs all networked to common files servers and connected to the outside would via the internet.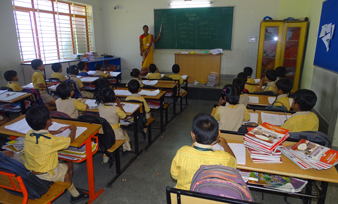 Class Rooms
The ambience of our campus inspires learning, and the facilities are truly sophisticated and world class. The classrooms are spacious and equipped with teaching tools like interactive digital boards and projectors that bringnew dimensions to both teaching and learning process.
Click Here for Staff List